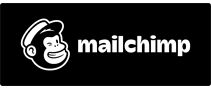 Sign up for Adventure News
Our Mission
To come alongside the parents and teachers of our children and together provide a biblically-based, safe, loving, and fun environment where children are free to experience God and His love. Then, in God's timing, our children can wholeheartedly respond to Jesus' free gift of salvation and share the good news to their world.
Our Goals
To share the Father's love with every child in our midst. To have God's word taught in every class from birth through sixth grade. To provide an opportunity for every child to respond to God's grace and trust Him as their Lord and Savior. To partner with parents to train children in the principles of Christian growth by developing their faith according to God's Word.
Monthly Newsletter:
Children's Christian Formation :
Sunday Morning 9:30 a.m. – 10:30 a.m.
Adventures with God is a free 3 year curriculum, by the Evangelical Covenant Church, for students from 3 to 11 years old and is an excellent tool for teaching Scripture to children.  A scope and sequence has been created to guide us through the course.
We have adapted the curriculum slightly to include hands on learning opportunities in science, art, and even math to help your child connect all of their learning to God's world.
Children are in groups based on their age at the beginning of the current school year.
Curious about what your child learned in Sunday School today?  Each Sunday the Explorers and Voyagers will be given an "Ask Me About" sticker.  You will find a simple question that will guide the conversation with your child. These conversations are a great way to connect with your child on all that they are learning.
Nursery:  Ages Birth—2 years old
Our Nursery provides a nurturing environment for infants, in their first and second year of life.  We believe this is a critical time of development, where teachers, and parents work together to ensure responsive care-giving for each child.  Learning in this classroom is at an individual pace, the teachers work with the babies at their development level to challenge and build new skills while also building confidence in the skills they have mastered.  With bible stories, singing, and gentle loving touches, babies receive lots of love and attention while they are in our care. *Nursery is provided from 9:15 a.m. through completion of the worship service.
Explorers: Ages 3—5
Our Explorers classroom helps children foster a relationship with God.  Through exciting hands on learning opportunities they will learn that God created the world and all that is in the world.  They will also begin to understand how to take care of the wonderful world that God made.  Special time will be spent in giving thanks to God for all that he has made in creation.Special Project: Creation Book.  Each week children will add a new page to their own Creation Book.  Art work will be original collages, drawings, paintings, ad more by each individual child.
Voyagers:  Ages 6—8 years old
Our Voyagers classroom helps children foster a relationship with God and an understanding that He is faithful when we follow and obey Him.  Children will learn  we can follow God when He talks through the Bible.  They will study the life of Noah, who demonstrated at all times his true faith in God and obeyed God.  Special Project: Noah's World  Children will use salt dough and other materials to build a miniature Noah's World.  Culminating in a flood simulation during lesson 7.
Seekers:  Ages 9 – 11
Our Seekers class also helps children foster a relationship with God. Children will learn about the patience and care of God,  when the chosen people were not following in God's ways. They will discuss the faithfulness of God in the lives of imperfect people. They will also have an opportunity to decide to follow the perfect ways of God. SEEKER CAFÉ: A special classroom environment where the children will have an comfortable place to discuss the behavior and actions of God's people as they sought a human king, and the history and culture up to King Solomon.  Children will have opportunities to act out the lessons learned through puppets, news reports and more!

Children's Church:  Digging Deeper
Children are with their families during the first portion of the worship service.  This is a great time for families to worship together in song, giving of offering, and any specials happening each Sunday.  Before the Pastoral Prayer, scripture reading, and sermon, children come to the front for the Children's Blessing, then they are encouraged to gather upstairs where they will get to experience God's Word, God's Love, and God's Creation through hands on, developmentally appropriate, and fun activities.
The lessons and activities during Sunday School are the foundation for the activities children engage in during this portion of their worship service. In classroom centers, children can explore God's Creation through:  Singing, Bible Stories, Snack, Dramatic Play, Sand and Water Play, A Garden, A Light Table, Games, Art Station.  Special Project: September – November 2014 the children will be working together to build a paper mache Noah's Ark.