Pastor David teaches on Genesis 11:1-9 and Acts 2:1-13 in "The Language of Love." This is the first sermon in the "Life to the Max: The Abundant Life God Has…

Passage:
Genesis 11:1-9, Acts 2:1-13
Pastor David teaches on Exodus 16:1-18 in "Bread for the Day." This is the third sermon in the "Lord, Teach Us to Pray" spring sermon series.

Matthew 7:13-29; We love God by facing the realities of brokenness and evil in the world and in ourselves, then claiming the grace God offers. God's grace is not a…

Gary Peterson teaches on Matthew 10:32-39 in "What is Christ's Peace?"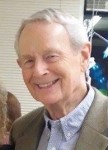 Preacher :
Gary Peterson
Passage:
Matthew 10:32-39