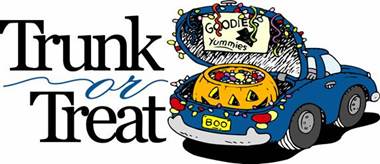 Thursday, Oct 25, we have the opportunity again to be involved at Midway Elementary School with Trunk or Treat (Decorate our cars and hand out candy.)
If you are interested, either dressing yourself and/or your car up, contact Dave for details in the church office so we can tell the PTA how many of us will be there!
Donations of candy would be helpful too!