---
The first service to be live-streamed from the Sanctuary on Sunday, rather than pre-recorded earlier in the week, will be tomorrow, July 5th! Service participants will lead from the sanctuary platform, in compliance with state re-opening guidelines. This will be our first step towards the day we can physically worship together again in our sanctuary. It will also be communion Sunday. Pastor Deb will be officiating, following new protocols for a contact-less communion service that will be utilized when we are able to regather.
---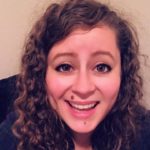 Our gifted youth ministry worship leader, Jessica Garcia resigned from her responsibilities ministering to youth and leading worship last week Tuesday. Our staff honored her on her last day of work this week Tuesday. Jessica has faithfully served Midway Covenant for six years and will be deeply missed. We pray God's blessings on her as she embarks on new endeavors. If you'd like to express your gratitude for her ministry, there will be an opportunity to do so during the live-streamed services both this Sunday, July 5, and next Sunday, July 12. You can also send or drop off a gift to the office and it will be included.
---
Midway Covenant Readers
The Covenant Church was founded by people who gathered in homes to read the Bible and share reflections on what they read. Pastor Deb is convening a group based on this simple practice. Participants will read and discuss personal perspectives on the Scripture and what they hear it saying. We will start on July 14th, 2020 and meet on Zoom five Tuesdays, 7pm – 8pm.
---
On Sunday, June 28, our Midway Covenant Family held its semi-annual meeting. Given the unique circumstances of the pandemic we are living in, gathering together to hold it was not possible. However, thanks to the gift of technology – and the incredible gifts of IT specialist Joshua Kelley – a virtual semi-annual meeting was live-streamed from the sanctuary. Reports from our ministry leaders were shared; plans for regathering were presented. The chat line was available for questions and comments.
---
Regathering Protocols
Plans are underway to permit the regathering of our Body in two formats: Sunday worship in the sanctuary and small groups in the Fellowship Hall. Each setting is being prepared following state requirements for the safety of participants. Seating will be in designated spaces only: in the sanctuary, these will be identified by tape on the pew backs; in the Fellowship Hall, an arrangement of tables and chairs to accommodate a maximum of 12 people will be set up and remain up that meets requirements for 6' social distancing. Required supplies and equipment have been ordered; policy documents required by the State are being drafted. Watch for new building use protocols being presented next week.
---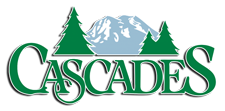 The staff and board of Cascades Camp & Conference Center, in consultation with local health officials, has been re-imagining ways for people to enjoy the camp. Click below to learn of a new opportunity called "Family Getaways" being offered this summer.
In addition, CCC will not be hosting the annual Fall Women's Retreat this September. Due to the uncertainties created by the pandemic, the Board of Women Ministries moved to cancel the retreat for 2020.
---
Service Opportunities
The Leadership Team will be seeking individuals to fill two part-time service opportunities: Office Assistant and Youth Minister. Job descriptions will be available soon. Please contact the church office if interested or know of people who might be.
---
Upcoming Sermons

July 5 – "Challenges in Church Communities" – Acts 6:1-7
The early Church had issues arise from within the Christian community and from outside their community. What can we learn from Acts about maturely processing and solving issues that we may encounter at Midway Community Covenant Church as we seek to grow spiritually and numerically?
July 12 – "Stephen" – Acts 7:51-8:1
July 19 – "The Jurisdiction Scripture" – Acts 4:23-31
---
Please Pray
…for Rosemary Mauldin, at the loss of friend and companion, Ross Larson, last Wednesday, July 1.
…for Jim Wolf, who is dealing with cancer.
…for Ed Dupleich, who is experiencing vertigo issues.
---
Special Days
Birthdays
Darryl Fuskerud – July 7
Jo Lambuth – July 12
Matt Lockhart – July 15
Anniversaries
sorry…missed last week
Shaun & Jana Fullerton – July 1, 1996
Ron & Merrie Carson – July 2, 1972