Regathering with Care & Compassion
What joy to have 44 of our Midway Family in the sanctuary last Sunday! Adjustments will be made to add more seating options while still maintaining safe social distancing. Thank you for wearing masks and following the regathering protocols.
Electronic Surveys
Two forms were emailed to everyone on Midway's contact list. The first asked for general information helpful in creating a church directory; the second, more significant, requested a reply regarding your intent for membership in the Midway Family. If you have not yet responded to these forms, would you kindly do so?
Sharing The Harvest!
Wiley Heights Covenant Church's 2020 Sharing the Harvest project will help villagers in West Pokot Kenya. Jitokeze seeks to empower marginalized and vulnerable girls and women to overcome poverty and improve their resilience to the impacts of climate change as well as contribute to building sustainable communities where they dwell. By purchasing 10 pounds of apples for $10 through Sharing the Harvest, you enjoy some fantastic Yakima Apples at a great price and make a significant difference in the lives of impoverished villagers in Kenya. The online order form is now live! Regular ordering information is coming soon! The apples will arrive the last week of October.
Inquirers' Class
An Inquirer's Class, the pathway to becoming a member of Midway Covenant, will be held on Sunday, October 11 in the Fellowship Hall. The 3-hour class will begin after the morning service. Let Pastor Shaun or Chair Ruth Hill know of your interest in attending.
Lori-Lee's Corner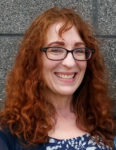 Do you have a favorite movie, one that you could watch 10 times a year if you had the chance? Well, I do. It's called Winn Dixie. I watched it again last week. What a precious story! Ten-year-old Opal befriends this dog, Winn Dixie, and together, they navigate everyday and not-so-everyday challenges, making unexpected friends along the way. If you haven't seen it yet, I challenge you to make time to watch it with family or friends this week. One of my favorite quotes from the movie: "I figured that the dog was probably just like everybody else in the world and would want to get called by a name." Well-said, Opal!
Congregational Meeting October 18
The Leadership Team approved a special Congregational Meeting to be held Sunday, October 18, immediately following the Sunday morning worship service. Voting members will be invited to sit towards the front; all others are welcome to attend as well. The purpose of this meeting is to vote on three business items:
Vote on the Leadership Team's recommendation of new members;
Vote on the proposed change to bylaw Article IV, Section 2, regarding Pastoral Qualifications of a Senior Pastor (Current reading: The Senior Pastor shall be an ordained pastor in good standing with the ECC; proposed change: The Senior Pastor shall be an ordained pastor in good standing with the ECC, or currently pursuing ordination in the ECC); and
Vote on the roster of Pastoral Search Committee candidates. (This committee will nominate the candidate for vote of the Body.)
Please mark your calendars! And pray that we discern together how the Holy Spirit is leading us.
Ruth Hill, Chair

Ron Town is our praise-giver this week:
One evening not long ago, I was walking the church grounds to check that everything was secure. I noticed a car that had been in the church parking lot for several hours. I went over to the car to ask whoever it was if they needed any help. The gentleman seemed like he was from the hospital but also homeless. Inside of his car, he had lots of dream catchers and other symbols of various beliefs. He seemed, from what he was saying to me, to believe in everything. I shared the gospel with him, prayed with him, and also asked him to get rid of all those things from other gods. This gentleman was so convicted by the gospel that he promised he would get rid of all of it. He also shared with me that something was telling him that a woman, a family member, was going to reach out to him and welcome him home. I gave him some money and we parted ways. A few days after that, this gentleman came to church looking very different. He had cleaned himself up. He told me that the same evening we prayed, his daughter had called him to tell him that he was a grandpa! Then she asked him to come meet his grandchild and stay with her. He also said that when he went back to the hospital for his next appointment, his condition had noticeably improved to the amazement of the doctors. They had previously told him his liver was all but gone. When we walked out to his car, it was clean, and instead of dream catchers and other items in the front and back seats, he had a big Bible in place. He had so much to thank God for, but above all he said he was thankful to have met me that evening because that was the beginning of his life according to him. To God, not me, be the glory.

Ron Town
From Our Mission Connections
KICY, a Covenant radio ministry in Alaska, sent a new newsletter to their supporters. They will be holding their "100% Sunday" on October 25. This annual event allows all Covenanters to stop, pray, and make a $1 donation to this ministry. If you'd like to participate, checks can be made out to Midway Covenant with "KICY 100% Sunday" on the memo line.
Prayer Concerns
"Devote yourselves to prayer, being watchful and thankful."

Colossians 4:2
Joe – pray that he find a part-time job
A family displaced to Des Moines by hurricane – Dominique and Tonya, Zach, 13, Aerial, 11, Christian, 9
Ruth – pray for her hip replacement on September 30
Jaime – pray for conviction, and for freedom from addiction
Ruby Irene (Paul and Louella's great-granddaughter) – continue to pray for her healing
Midway Covenant – pray for the Congregational Meeting on October 18
Special Days
Birthdays
none this week
Anniversaries
none this week
This Week's Sermon

"Knowledge that Puffs Up"
Acts 22:1-22