Thank You! Thank You!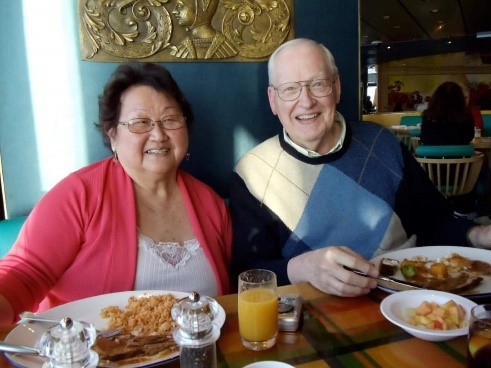 On Sunday, September 13, Malcolm and Valerie Brewer will be recognized for their service to Midway Covenant. For more than four months they volunteered in our Church Office, covering whatever basic needs arose. To them, this was simply what you do when you're part of a church. "Volunteering is a normal and necessary part of church life," they said. May we all embrace that spirit! Thank you, Malcolm and Valerie, for your service and your example!
From the Leadership Team
Midway Covenant's Leadership Team met on Wednesday, September 9. Here are the highlights:
We agreed that the Spirit was leading us to move forward in calling another lead pastor. We are in conversations with Superintendent Greg Yee toward reaching that goal.
We affirmed a vision of evangelism and discipleship from Pastor Shaun.
We agreed to move ahead in negotiating a contract with the Montessori School. They are seeking to rent four of our classrooms during the day.
–Ruth Hill, Chair
Way to go, Aurora & Maddy!
We want to congratulate Aurora Day and Maddy Day for their active participation in our Kids Clan youth group this summer! They earned points every week by participating in zoom meetings, answering questions about the sermons, and even interviewing the pastor! They had fun, worked hard, and are a wonderful blessing to their families and this church! The Half-Price Book gift cards and treat bags we gave them were well earned. Be sure and let them know how proud you are of them, and keep these amazing Middle Schoolers in your prayers!
Lori-Lee's Corner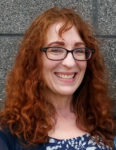 My desk calendar has a mini-devotional for each day. I wanted to share today's with you:
If we are the body of Christ, then we are instruments of healing.
We are the love, the warmth, and the sunshine
of His presence in this dark world.
Words of challenge and inspiration, yes?! May those in darkness be drawn to the light of Jesus in us!
Back to School for Midway Elementary
Midway Elementary School utilized our church parking lot last Tuesday for their "Beep and Greet." In the well-organized drive-by, students got to stay in their cars and wave at their teachers and principal! What a blessing for those students to have such a wonderful, dedicated team of teachers and administrators! What a blessing for us to have such great neighbors!
PacNW Superintendent Greg Yee Honored!
Love Mercy Do Justice and the Mosaic Commission announce that they have chosen Greg Yee, superintendent of the Pacific Northwest Conference, to be the 2020 recipient of the Irving C. Lambert Award. The award is given annually to a Covenanter who exemplifies a commitment to urban or ethnic ministry. Yee is the first Asian-North American to receive the award in its 39-year history.

Holly Dowsing is our featured Midway praise-giver this week. Her testimony:
I just wanted to share a praise regarding the Women's Bible Study. Despite their disappointment over not being able to transition to in-person meetings under my care, the ladies have indicated with overwhelming unity of mind their desire to continue our Acts Bible Study/Prayer Group online for the foreseeable future. We look forward to seeing what God has in store for us in the final chapters of Acts, and to experience how He is growing us individually and as a group. If you are interested in joining our ladies Bible Study, please contact me at hdowsing@msn.com.
Thank You!
To the many who notice needs around the church and meet them! Your acts of kindness do not go unnoticed…
A prayerful, joy-filled servant who swept up a significant amount of trash he noticed in the parking lot and around the dumpster last Monday!
Lesa Allen and Dennis Brass who carried full bags of donated items into the clothing bank several times this week!
Rosemary Maulden who made sure the flowers and grass in front of the church got watered! (Did you notice how green the grass there has become?)
The welcomers who joined with Midway Elementary teachers and staff to greet new students at their "Beep and Greet" in our parking lot last Tuesday!
Prayer Concerns
"Devote yourselves to prayer, being watchful and thankful."

Colossians 4:2
Paul and Louella – continued prayer for great granddaughter Ruby Irene
Ron – his friend Glen Abbott was seriously injured in a car accident on Thursday. Pray for Glen's recovery from reconstructive leg surgery, and for a caregiver for his wife while he heals.
Amena – pray for her family
Chris Lawson – upcoming surgery on facial nerves
Maya Smith – pray for her financial situation
Terrence – wants prayer that he can quit smoking
This Week's Sermon
"The Big Picture"
from Acts 13:13-52
Special Days
Birthdays
Rick Gettis, September 22
Anniversaries
none this week….