"State of the Church" Semi-Annual Meeting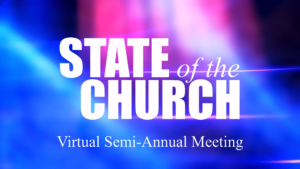 Our Midway Covenant Family holds a semi-annual meeting each year in June. Given the unique circumstances of the pandemic we are living in, gathering together to hold it is unfortunately not feasible. However, it is not impossible, thanks to the gift of technology! Your Leadership Team invites you to a virtual semi-annual meeting at 7 PM, Sunday, June 28. It will be live-streamed from the sanctuary. Reports from our ministry leaders will be shared; plans for regathering will be presented. The chat line will be open for questions and comments.
---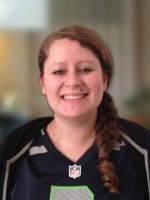 Losing a Leader
Our gifted youth ministry worship leader, Jessica Garcia, sent word to our pastors and church chair that she has chosen to resign from her responsibilities. She will make this announcement to the whole body during her report at the semi-annual meeting Sunday evening. Jessica has faithfully served Midway Covenant for six years and will be deeply missed. Her heart for youth was so evident in how she reached out to the youth of our immediate community. We pray God's blessings on her as she embarks on new endeavors.
---
Live-streamed Worship
The first service to be live-streamed from the Sanctuary on Sunday, rather than pre-recorded earlier in the week, will be July 5th! Service participants will lead from the sanctuary platform, in compliance with state re-opening guidelines. This will be our first step towards the day we can physically worship together again in our sanctuary.
---
Covenant Readers
Pastor Deb is extending an invitation to join her in an online small group entitled Covenant Readers. Covenant Readers has in roots deep in the history of our denomination whose members were known for being "people of the Word." In those early days of our denomination, people would gather to simply read the Word together and reflect on what was read – without numerous study tools, without advance analysis – simply reading and responding in the moment as the Spirit led. Please contact Pastor Deb if you'd like to participate (pastordeb@midwaycovenant.org).
---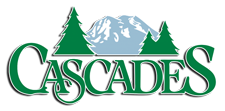 The staff and board of Cascades Camp & Conference Center, in consultation with local health officials, has been re-imagining ways for people to enjoy the camp. Click below to learn of a new opportunity called "Family Getaways" being offered this summer.
In addition, CCC will not be hosting the annual Fall Women's Retreat this September. Due to the uncertainties created by the pandemic, the Board of Women Ministries moved to cancel the retreat for 2020.
---
Service Opportunities
The Leadership Team will be seeking individuals to fill two part-time service opportunities: Office Assistant and Youth Minister. Job descriptions will be available soon. Please contact the church office (office@midwaycovenant.org) if interested or know of people who might be.
---
Upcoming Sermons

June 28 – "The Jurisdiction of Scripture" – Acts 4:23-31
July 5 – "Witness of Word, Prayer & Care" – Acts 6:1-7
July 12 – "Stephen" – Acts 7:51-8:1
---
Special Days
Birthdays
Ed Dupleich – June 28
Darryl Fuskerud – July 7
Anniversaries
Brad & Ruth Hill – July 2, 1971