Regathering
As part of the plans to permit the regathering of our Body, the Leadership Team has approved protocols that are in compliance with our State's Phase 1, Modified Phase 1, Phase 2 and Phase 3 Religious and Faith-Based Organizations COVID-19 Requirements. Supplies and equipment needed for our safety and to be in compliance with State requirements have been secured.
King County was approved for Phase 2 on June 19th. While the announcement July 16 limits the size of social gatherings, "funerals, weddings and religious activities are exempt from these restrictions." We can now look at regathering. We can accommodate 25% of our seating capacity and are organizing for two opportunities:
Because we have a large sanctuary and a small congregation, we can accommodate seating for 25 parties (either a single person, couple or family), each 6' from others, in our sanctuary for Sunday morning services, while live streaming the service to those choosing that option.
We can accommodate small groups of up to 12 people at a hexagon-shaped table arrangement in the Fellowship Hall. Small group leaders would need to arrange with the Church Office for its use and commit to following all protocols approved by the Leadership Team.
We are tentatively aiming for our first worship regathering to be on Sunday, August 2.What a day of rejoicing that will be! You can register your intent to attend a Sunday service in person here. If you are in very close, "family-like" contact with another person of our church family, consider sharing a seating option. Live streaming services will continue for the foreseeable future.
The safety and health of our church family is our highest priority. As things continue to develop and courses of action change, we will remain flexible to respond to the needs of our community. Please review these protocols. Direct your questions or concerns to Ruth Hill, LT Chair 206-321-5360).
---
From Cascades Camp & Conference Center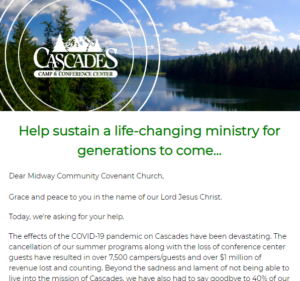 ---
From our Missions Connections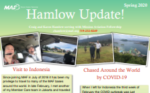 Craig Hamlow, MAF missionary, has a fascinating update in his Spring "Hamlow Update!" His trip to Indonesia in February put him in a challenging situation as he was "chased around the world by COVID-19" in order to get back to the U.S. While grateful to God for being fully supported in 2019, the cost of his ministry supporting MAF missionaries around the world has increased. He will need an additional $700 per month. He asks that we pray with him now that God will move hearts at the right time to fill this need.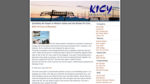 KICY, a Covenant radio ministry in Alaska, celebrated its 60th Anniversary! Click here for an update and how to purchase the KICY Memory Book.
Child Evangelism Fellowship of Alaska reports that they are adapting to the COVID-19 challenges "to reach the children of Alaska with the Gospel of Jesus Christ." One of its main ministries is the Good News Clubs, now in all ten of local schools. Mark and Michelle Swenson are based in Soldotna, leading CEF Good News Clubs in rural areas. They are hoping that summer ministry trips will take place. They are currently at 78% of what is needed to support their ministry reaching young people for Christ. Contact them at ruralministry@cefalaska.com if you'd like to personally support their ministry.
---
Prayer Concerns
Devote yourselves to prayer, being watchful and thankful.

Colossians 4:2
For Ed Dupleich continues to suffer from severe dizzy spells. Pray for healing.
For our Staff & Leadership Team, as they prepare for us to start regathering for worship.
---
Thank you
Josh Kelley for enabling live-streaming of our Sunday morning worship services from the sanctuary.
Malcolm and Valerie Brewer for their continued support of office needs, especially for coordinating an all-church mailing.
---
Upcoming Sermons

July 19- "Philip: Breaking Past Barriers" – Acts 8:4-8, 8:26-39
After the stoning of Stephen, persecution of Jesus Follower's broke out in Jerusalem. Most believer's scattered and preached the good news of Jesus wherever they went. Philip went to a city in Samaria where God worked mightily. Many people believed through Philip's teaching and action including an Ethiopian Eunuch.
July 26 – Acts 9:1-31
August 2 – "Cornelius: Jesus' Church Advances" – Acts 10
---
Special Days
Birthdays
Rick Gettis, September 22
Anniversaries
none this week….